Marketing automation is meant to make things simpler. To make the outreach, lead nurturing and buyer journey intuitiive and automatic - set it and forget it! Right!?!
Well...not really. Sometimes organizations are so consumed in getting the tactical and technical set up complete, they forget about the strategy! Marketing automation is great - but it's a tool for implementing smart marketing - not a substitute for strategic thinking. When you start creating your inbound marketing campaign, you don't want to miss out on key steps in your strategic planning. What's the one thing many marketers don't put enough time into?
The Crucial First Step to Any Marketing Campaign: Creating Buyer Personas
As we've come to a point where we can be so deliberate and specific in the content that we deliver to someone at any point in time - it's more critical than ever that we know who we are talking to. In your frenzy to set up workflows and campaigns don't forget the very reason for these campaigns - your member.
Age, profession, salary...these are the traditional starting points when it comes to identifying a target market for any given marketing campaign. And while this information is still necessary and valuable, it barely scratches the surface when it comes to the level of insight needed for an effective inbound strategy.
---
Don't skip a step! Download this checklist to make sure you've covered every aspect of implementing an inbound marketing campaign.
---
Why Are Buyer Personas So Important?
Buyer personas help you delve into the nitty-gritty of what your target audience's wants and needs.
These fictional representations of your target customer or audience can provide valuable info about the real deal.
Why might they be interested in your organization? What are their pain points? What keeps them up at night?
Once you understand your member on this deeper level, you can create content that answers their questions, solves their problems, and reaches them across the wide expanse of the Internet.
For instance, if your target audience is in an older generation or age bracket, they likely prefer different websites and social media compared to millennials. If you can identify early on what kinds of sites your members actually use, you can create content specifically for those platforms. If your research shows you that your target audience mostly uses LinkedIn for professional networking, consider publishing an article on LinkedIn Pulse, LinkedIn's own publishing platform, or starting a conversation in a LinkedIn Group.
Having detailed personas can also help you when choosing the language you use to describe your organization. Aside from the soda vs. pop debate, there are plenty of other regional differences and colloquialisms in the English language that affect how people speak.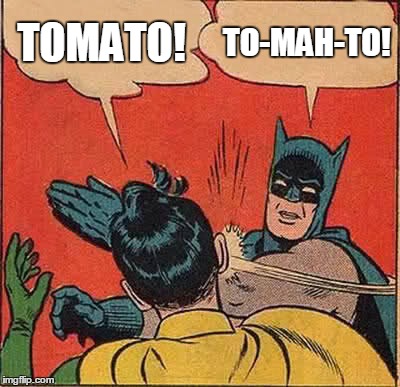 Via BrianHoma
Why does that matter for you? Because it affects what people are searching for.
If your organization operates mainly in a specific region or demographic, make sure your website, landing pages, and other marketing materials are optimized to reflect the kind of language your users might actually type into Google.
You want your members and target audience to feel like your organization really understands them. Using language they're used to or comfortable with is just another way to get them to your site and interested in your organization.
What Should a Buyer Persona Include?
Buyer personas need detail, and lots of it.
A great buyer persona includes demographics, but also interests, digital habits, hobbies, what makes them tick, what excites them...you get the idea. We like to put all of our research into a visually appealing layout that's referenced regularly during content creation. This helps to keep the most important person - your member - top of mind at all times. Check out the example below for what a completed buyer persona should look like.
While your organization might want to add/change a few boxes depending on your members and their unique needs, you can use this buyer persona example as a guideline to help you get started.
A great way to access this information is to conduct informational interviews with the people you are trying to reach. This way, you can ask them questions about their needs and wants and see if your organization is marketing to the right groups of people.
As much as you might want, it's very unlikely that a product, service, association, or non-profit appeals to everyone the same way. But if you put a great deal of effort into creating well-thought out buyer personas, you can identify the people who are interested in what you do and who are more likely to convert on your site or join your organization.
---
Liked this post? Check out some of our related blogs for more info:
Inbound Marketing for Associations: 7 Myths...Busted
4 Tips for Pitching Inbound Marketing to Your Board
Now that you are off on the right foot with your buyer persona - you can tackle the rest of the inbound campaign set up process with no problem! We put together this checklist to help you manage the steps of your Inbound Marketing Campaign.